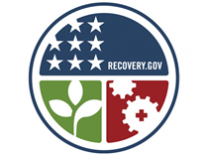 Overview
The DC Community Access Network (DC-CAN) will deliver affordable, value-added broadband services to health, educational, public safety, and other community anchor institutions primarily in the city's economically distressed areas, and create points of interconnection and provide middle mile services for last mile service providers to deliver affordable broadband access to residents and businesses in these areas.
With a focus primarily on Wards 5, 7 and 8, DC-CAN is the keystone in the District Government's bridge across the digital divide.
The network will serve approximately 250 anchor institutions in the underserved area, including community college locations, FEMS and MPD stations, schools, libraries, health care clinics, public housing sitesand senior centers. It will provide anchors with access to up to 10 Gbps broadband services and applications targeted to their needs.
DC-CAN also creates 10 points of interconnection throughout the city for last mile Internet service providers to deliver affordable broadband access to residents and businesses in underserved areas. Partners will be able to peer at an affordable cost and provide end user access via any type of technology at speeds up to 40 Gbps. The network will provide backhaul and services for commercial and institutional entities.
Request For Information: Last Mile Service Providers
If your organization is qualified to do business in the District of Columbia and you are interested in participating as a last mile provider in the DC-CAN project, you may respond to the RFI.
Disregard any deadline notice in the RFI form, responses are now on an open timeline.
To reply to the RFI:
Select the respond to the RFI link.
Complete the form.
Select the Save icon to save a copy of the form.
Select the Envelope icon to send the form as an email attachment. (If you do not see the Envelope icon, you will need to open your email software and attach the saved form to an email.)
Select Add File and select the saved file. Select Attach.
Enter DC-CAN RFI RESPONSE – (COMPANY NAME) in the subject field and send the form to dccan@dc.gov
For more answers to questions asked by prospective RFI respondents, see the DC-CAN FAQs.