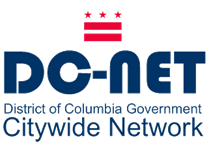 DC-Net offers voice service related Professional Services by our engineering and technical staff.
Professional Services include:
Physical cable—Any cable work that requires extensive time and resources beyond what the product code for cable installation covers. Work includes the installation of single 4 pair Cat. 5E or Cat. 6 cable from customer demarcation point (room or device) and related work. Wiring conforms to BICSI standards.
Programming—Includes moves, adds, and changes completed in software on Avaya and Cisco PBXs and E-Fax system, the implementation of completed design work (for example, implementing an ACD/CMS system or call tree), and training.
Design support—Includes the software administration of PBXs; upgrading and updating circuit packs; voicemail maintenance; designing ACD/CMS and other systems.
Individual case basis—Includes building cutovers and upgrades from sites outside of DC-Net to on-net sites; upgrade from ISDN to Digital services.
In addition, DC-Net conducts site surveys when you are considering new voice and data services or services beyond the standard moves, adds and changes handled by DC-Net's Customer Service Representatives. A site survey precedes all Professional Services orders. The site survey allows DC-Net to assess the site environment, including existing voice hardware and electronic infrastructure, wiring and physical and logical design to present you with options that best suit your agency's goals and budget for the site.
A site survey is required for any considered change that involves:
10 or more telephones at one time.
Moves that require new wiring, including moves to a different floor within the same building.
Moves to a new building.
A voice service change (for example from ISDN to Digital) or equipment upgrade.