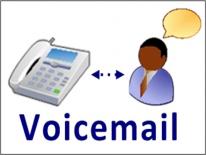 DC-Net offers Cisco Unity, a reliable, secure, scalable and full-featured voice and unified messaging platform.
Options include:
Voicemail 30 Minute Storage Single Password
Voicemail Premium 60 Minute Storage
Voicemail Premium 90 Minute Storage
Voicemail Announcement Only
Standard voicemail messages are stored for 90 days.
You can purchase voicemail on the first line and additional lines.